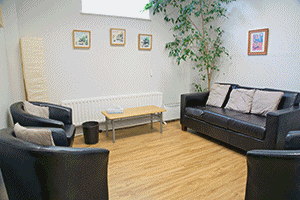 The Eastgate Therapies Centre has treatment rooms, and consultation rooms available for rent in the heart of Leicester. The rooms are spacious and include a treatment couch, a basin, a desk and a storage cupboard. When hiring a treatment room at Eastgate Therapies Centre you will benefit from Reception services and other Centre facilities. You will be able to present your promotional material in the Reception area where it can be viewed by all the Centre visitors.
The Centre can be used by all the Practitioners 7 days a week. Although Reception cover is only available 6 days, you can use your room outside of these hours if you wish.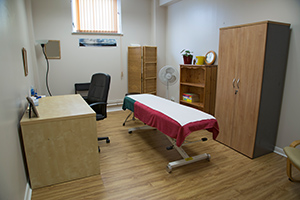 Our prices are competitive and we offer a few different payment options to suit your circumstances. Rent can be paid at a daily rate, half daily rate, or an hourly rate. We can find a way to suit you. We welcome interest from Therapists, Doctors, or anyone else who can benefit from having an opportunity with the Eastgate Therapies Centre.

Do you require more information about how to hire a treatment room or consultation room at Eastgate Therapies Centre in Leicester?  Contact us