Practitioners at Eastgate Complementary Health Centre in Leicester provide a broad range of therapies to help improve health and reduce stress. Our team of experienced and dedicated practitioners is here to provide you with a complementary and alternative approach to health care and well-being. Below you'll find details of Leicester practitioners who currently work alongside our service.
A List of Practitioners at Eastgate Therapies Centre

Ilan Shahor BSc, MD, MAcs, CMIR | Acupuncture & Chinese Herbs
Ilan Shahor qualified in western medicine before specialising in Traditional Chinese Medicine and acupuncture. He is a member of the Acupuncture Society, the Register of Chinese Herbal Medicine, and the Chinese Medicine Institute & Register and has been the representative of this organisation on the parliamentary Committee for Alternative Medicine. Graduating in Traditional Chinese Medicine from the University of Beijing, which is recognised as one of the two most important centres in the world for the study of Chinese Medicine. Ilan Shahor has been practicing for over 20 years and has built up a wide experience in helping people to regain their health through Chinese Medicine. Ilan is also an associate member of the women's natural health clinic which specialises in gynecological conditions and fertility.
Website: www.acupunctureleicester.co.uk
---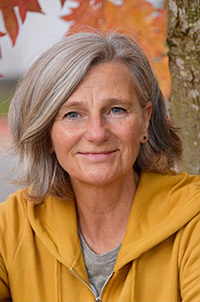 Kerry Byrne BA(Hons) Lic Ac. M.BAcC – Acupuncture
Kerry Byrne is a qualified, traditional acupuncturist with a degree level Professional Licentiate in Acupuncture. As a member of the British Acupuncture Council, there are Codes of Safe Practice and Professional conduct. British Acupuncture Council members are also registered with the Professional Standards Authority which is a government body set up to regulate health and social care providers and is accountable to Parliament. Treatments focus on the Five Element Acupuncture approach which considers a person's immediate symptoms as well as addresses the wider issues that might affect their general health and well-being. All ages can benefit from having acupuncture to help chronic pain, trauma, reduce stress & anxiety, lower blood pressure, improve sleep, ease depression and so much more! Treatments for your own specific symptoms and your whole body.
Website: kerryacupuncture.co.uk
---

Liam Mulvany DC, MCC | Chiropractic
Liam Mulvany graduated from the McTimoney Chiropractic College in 1991 and he currently has practiced in Leicester, Hinckley, and Nottingham. In the early 90s, Liam had a North & South Nottinghamshire health provider number which enabled him to see patients on the NHS. Liam is a member of the General Chiropractic Council, the McTimoney Association of Chiropractors, and the Royal College of Chiropractors.
Website: www.helpbackpain.org.uk
---

Nita Mistry | Osteopath & Naturopath 
Professional Practitioner who is focused on providing treatments to people from all walks of life. Empathic individual practicing since 1997. Predominately maintains the central London practices as well as joining the Eastgate House team to serve the local community of Leicester. Since graduation, I have completed numerous postgraduate courses in areas of Osteopathic studies and the Naturopathic field. As an Osteopathic Practitioner, my focus is on how the body functions, and recognising why signs of joint restriction arise, or how pathology presents problems of dysfunction. Hence " the structure governs the function" As a Naturopath, the role is similar to a general practitioner in modern medicine. Naturopaths are equivalent to nature's healthcare GP of holistic medicine. Naturopaths utilise all the tools at their disposal in all-natural therapies to help the patients back to recovery. Prescribing various remedies and following lifestyle adjustments with treatment protocols. Naturopaths educate patients to be responsible for their own wellness. Over the years my studies have involved me in participating in interest groups, using treatments to integrate allopathic medical approaches with holistic medicine. Combining an integrated approach to health as enabled me to explore knowledge and bring it to the forefront in finding the root cause behind ailments. Thus treatments are far-reaching than just resolving the symptoms. I strongly believe that everyone deserves the best healthcare, for their long-term happiness and wellbeing for a good quality of life. I am here to help you!
Website: www.osteopathy-backcare.co.uk
---

Paul Hemmings DC, MCA | Chiropractic
Paul graduated from the McTimoney College of Chiropractic in 2007 and is a member of the McTimoney Chiropractic Association and also a licentiate member of the College of Chiropractors. Paul is registered with the General Chiropractic Council (GCC). He is also qualified in Medical acupuncture, The Treatment and Management of Sports Injuries, and Body and Sports Massage. Paul believes in a holistic approach to health and wellbeing. Paul has a special interest in nutrition and often integrates advice on healthy living into his treatment programs.
Website: www.chiropractorstamford.co.uk
---

Petra Traynor | Midwife | Craniosacral Therapist | Lactation Consultant | Private Tongue Tie Practitioner.
Petra holds a clinic at the centre on a Monday. She has over 20 years of experience as a midwife which includes support with infant feeding. She qualified as an International Board Certified Lactation Consultant (IBCLC) in 2013 & was reaccredited in 2018. Her work in this field specialises in breastfeeding & includes supporting families in the early days who require 1:1 support to establish breastfeeding, or more complex issues requiring specialised feeding support.
Her private tongue-tie division service is available for babies up to 9 months of age regardless of feeding method. Parents can self refer for a thorough feeding assessment and baby's tongue function. A tongue-tie division service is also available where necessary. Petra offers a prompt reliable service with clinics here and in Northamptonshire. She aims to see parents within 48hrs of contact.
Her work as a CranioSacral Therapist stems from her passion for supporting new mums and babies to recover from the birth process as its impact is recognised both in feeding and overall well-being.
Since qualifying as a therapist her work extends beyond mothers and babies. Using her skills and knowledge Petra treats people of all ages with a wide range of conditions or those simply looking to take time out from their busy lives.
For further information or to arrange an appointment please contact Petra directly on 07983 267512 or visit her websites.
---

Dr Ghassan Hamad | Private GP and Holistic Therapist
Dr Hamad qualified in 1995 as a medical doctor. He currently practices in the NHS as a GP. Dr Hamad has memberships of two Royal Colleges; he worked as a Senior Clinic Fellow at the University of Hull and has published in high impact journals on chronic disease management. Dr Hamad is GMC registered and a member of the Independent Doctors Federation and the Russian and German Ozone Societies.
Equipped with over 22 years of NHS and academic experience he founded a private GP clinic in Leicester: Leicester Holistic GP. This clinic is licensed by the health authorities (CQC). The service is designed following the traditional single-handed practice model; it is 100% clinically-led. Leicester Holistic GP takes full advantage of technology, the GPs are directly contactable should the patient wish to discuss anything prior to booking an appointment. The clinic also offers joint injections, phlebotomy, wart and skin tag cryotherapy, intravenous drips and referrals to scans and specialists.
Dr Hamad is also a holistic therapist. He co-founded Leicester Ozone Clinic; this clinic offers intravenous drips and Ozone therapy (activated oxygen). The medical use of ozone was pioneered by German scientists in the sixties. Before the advent of antibiotics, ozone was the main antimicrobial therapy. It is also used in many chronic diseases and to improve energy. Ozone Therapy has been regulated by many countries, some of these countries have ozone therapy offered in public health facilities. Leicester Ozone Clinic also offers a variety of intravenous infusions such as vitamin c infusion, Myer's cocktail and much more.
Website: www.leicester-holistic-gp.co.uk
Website: www.leicester-ozone.co.uk
---
Motor Medicals – HGV/D4 Medicals
Motor Medicals Ltd are experts in the driver medical field operating in over 30 cities nationwide. They regularly carry out HGV/D4 medicals, Taxi medicals, C1/paramedic medicals and more.
They run twice weekly clinics in our Eastgate Complementary Health Centre on Tuesday evenings & Saturdays.
They have over 800 5* verified reviews on reviews.io and over 700 5* reviews on Google reviews, testifying their commitment to quality service and driver satisfaction.
You can make a driver medical booking through their home page (Motormedicals.com) or their booking page: https://Motormedicals.com/booking/. Alternatively you can contact their team over the phone to make a booking/ for more information on: 0116 502 3498.